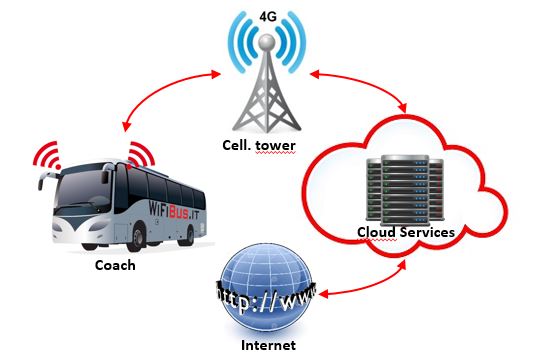 All WiFiBus PRO devices are connected to the cloud and managed remotely. You can customize the SSID (wifi network name), apply restrictions such as firewall blocking ports, video streaming, p2p protocols, adult content, downloading quota per day/per passenger, etc..
It is also possible to manage the passenger wifi login, collecting customers data (name, surname, email, country, mobile phone, etc..) and payment by printing coupons with password limited in time and/or in traffic.
For example: Free connection with 100MB of data download per day/passenger, P2P and streaming video firewall, adult content blocked.